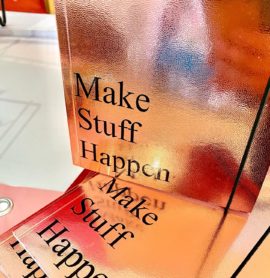 £5.99
How cute is our new "Make Stuff Happen" notebook?
– Metallic
– A5
– Lined pages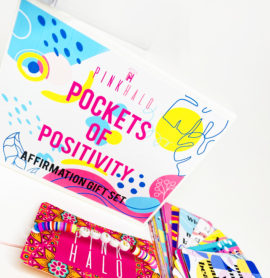 £19.99 – £39.98
Our Pockets of Positivity Affirmation Gift Set with 31 mindfulness affirmations will help you create a more positive mindset every day of the month!
This colourful, glossy deck of cards with life-affirming reminders will help you build confidence, strengthen resilience and also remind you daily of how important and incredibly loved you are.