£15.00
Rainbow Canvas Print.
This fun Rainbow Canvas Print makes for a cute addition to your home decor.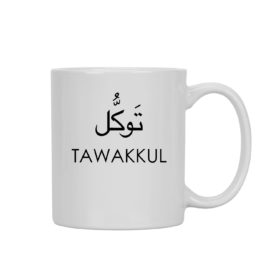 £8.99
New for Ramadan are our Arabic Affirmation Mugs.
Tawakkul  in the Arabic language, is the word for the Islamic concept of the reliance on God or "trusting in God's plan". It is seen as "perfect trust in God and reliance on Him alone." It can also be referred to as God-consciousness.
110z  white Ceramic.